Problem-solving: it's in our DNA
At Webtego, we're not interested in just developing product, but custom-designing solutions that improve the way you work. We're not about just taking on projects, but building partnerships that last.
It's why we invest in understanding your business, your business imperatives and your business process, as you do. And we don't write a single line of code until we do.
Because if we're not helping you take your business to new heights, we're just not doing our job.
Don't just take our word for it, hear what our clients have to say »
Our process – from concept to code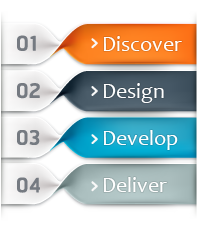 Whether it's an enterprise system or a standalone web application, a website project or a new feature, our process remains focused on one thing – the problem you are trying to solve. Be that to automate a process, scale for growth or take a new idea to market.
For every new engagement, and for every development project, we start by understanding your business objectives. To ensure that we accurately comprehend and anticipate your needs – not simply in the here and now, but for where your business is heading. So that we can provide suggestions based on our experience, and help you map a solution that's perfectly tailored to your business needs.
ALWAYS THE ANSWER
Te-go or not Te-go
At Webtego [web-tee-goh], we bring sharp minds, high integrity and more than 15 years' experience to designing epic solutions. Here's what makes us who we are – and easy to work with:
We believe solutions are only effective when they solve. Since 1996, we've been helping companies of all sizes – ranging from large enterprises to start-ups – solve their unique challenges
We want customers for life. We work diligently to demonstrate our value, with every project – and have several founding clients to show for it
We develop for the now, but design for down the road so you have a solution that scales easily and provides long-term flexibility to grow with you
We custom-design to fit your needs – no compromising on ease of use and functionality, or paying for off-the-shelf features you don't need
We can build for the backend or the front, on top of and around your existing platform – or replace it altogether
We understand requirements can change – and work with you to balance needs, timelines and budgets throughout the process
We don't waste your time or ours on unnecessary red tape
We believe the customer is always right, but that doesn't mean you always know what you need. You can trust us to have your back
We are actually fun to work with