Be part of something special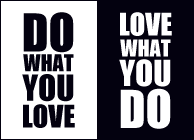 It's what you've been looking for. A creative technology company with the stability of a 17-year-old business, but the entrepreneurial spirit of a start-up. Custom-developing around the unique needs of its customers, and its customers' Global 1000 customers. So every day is a new challenge, and another opportunity to shine.
Our do-what-it-takes culture is important to us, so if you're interested in joining our team you must be prepared to bring:
A passion for technology and a penchant for problem solving
An eagerness to reinvent yourself with every customer engagement – to design the best possible solution with out-of-the-box thinking
An ability to work in a dynamic environment with fast paced development lifecycles and changing requirements
We are based in Cleveland, OH, but don't let that stop you. Opportunities exist to work remotely, too. Check out our current job openings below.
Open positions
.NET Application Developer

We are seeking full-time, freelance and contract-to-hire ASP.NET Application Developers to join our experienced team to design, develop, test and support a variety of complex, business-critical systems and web-based interfaces for existing clients.

Positions are available from entry to mid-level and for senior programmers at our Cleveland office or for remote employment.

Your key responsibilities in this position:

Web application development and maintenance, primarily ASP.NET (VB.NET and C#)
Integration of UI design into applications
Assist in the creation of clear, concise and accurate documentation
Technical and non-technical communication with clients, designers and third parties

Your critical qualifications/skills for this position include:

Proficiency with .NET framework, ASP.NET application development (VB.NET and/or C#) and VisualStudio
Ability to create and modify stored procedures, as well as queries to extract and update data in SQL Server
Comfort level applying and tweaking CSS/HTML5 created by designers
Familiarity with jQuery/Javascript
Experience with object oriented design and implementation
Ability to express complex technical concepts in easily understood business terms
Ability to perform work within specific timeframes
Ability to work effectively with other teams and vendors
Proactive style showing the motivation to respond quickly to business needs
Strong desire to learn and apply the latest technologies
Bachelor of Science degree in related field or equivalent experience

What's in it for you:

Excellent work environment in the stability of a 17-year-old business
Opportunities to work independently or in a group setting
Full health benefits (FTE) and paid time off

Compensation is commensurate with experience and skills. Must be authorized to work in the United States for full-time employment.
ALWAYS LOOKING
A call to greatness
We are fast growing, so we are continuously on the lookout for great talent – driven to do great work.
If you don't see your job listed, send us your resume anyways. Whether you are new to your career or a seasoned veteran, we want bright, creative, self-starters for these jobs:
.NET Programmer
SQL Developer
Native App Developer
Web/Graphic Designer
Project Manager
Internet/Interactive Marketing Expert